OUR CUSTOMERS
" With its cloud-based platform enabled by locally deployed control and sensors, Open Kitchen gives us enterprise visibility and control over mission-critical equipment such as heating, cooling, and refrigeration. We're adding more critical equipment, such as the ovens that cook our signature roast beef, onto the Open Kitchen platform to help ensure we continue to deliver a safe and high-quality product to our customers. Open Kitchen is the backbone for our vision of a smart commercial kitchen."
Peter Cryan
Sr. Director of Equipment R & D,
Arby's Restaurant Group
"Open Kitchen combines its cloud-based enterprise energy management platform with data and tools to help me ensure our food continues to be stored according to industry best practices for safety. Even my refrigerated prep tables, which are on wheels, can have their temperatures tracked and analyzed online thanks to Open Kitchen's wireless battery-operated temperature sensors. Open Kitchen's breadth of capabilities is one of the reasons why I chose to deploy it to my restaurants."
Hal McCoy
President & CEO,
Restaurant Management Co.
"As a franchisee, I wanted to share my experience with Open Kitchen. We have had it installed in our Taco Bell store for approximately 5 months. The software is very impressive. It is intuitive and produces incredible insight into the effectiveness and efficiency of our HVAC units as well as our walk-in/freezer. Powerhouse provides exceptional support for their product."
Gordon McKinnon,
Owner, Lockwood/McKinnon Co.
"Open Kitchen has already helped us significantly reduce our energy costs. The new ability to capture utility bills directly in the system greatly simplifies our overall processing of bills, and improves our ability to identify billing issues, which will save us even more."
Michael Lynch
Chief Financial Officer,
Au Bon Pain
"With approximately 120 company-operated convenience stores within our network, effectively monitoring electricity use and managing energy expenses is extremely important to the bottom line. Open Kitchen enables us to identify in detail the individual drivers of energy costs, including walk-in coolers, pumps, lights, and HVAC systems. Another benefit is Open Kitchen's ability to red-flag a piece of equipment that is using more power than it has historically – an indication that a component may be on its way out. That warning enables us to take action before the system fails, which in turn prevents downtime, potentially saves additional expense, and keeps our facilities operating smoothly."
Jamie Cook
Director of Construction and Maintenance,
Global Gasoline Distribution and Station Operations division.
"Having the flexibility to check equipment energy usage of one of our restaurants while I'm en route to another has been incredibly helpful. I'm constantly on the road checking on the 104 restaurants I'm responsible for and don't have as much time as I would like to sit at my desk to monitor energy usage and equipment performance. The Open Kitchen mobile app helps me do that and identify when I need to reach out to any location when I may have an opportunity or to help troubleshoot an issue."
Scott Amerault
Director of Facilities, Pepper Dining Inc.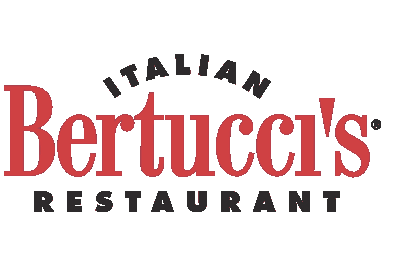 "I thought that finding $500,000 in savings was going to be nearly impossible, but Open Kitchen made it easy by imposing tight controls and pointing out hidden inefficiencies at every restaurant. The system paid for itself in less than a year. Between the energy savings and the ability to remotely monitor equipment at every location, it just makes sense for Bertucci's to use Open Kitchen."
Kevin Bakas
Vice President of Real Estate,
Construction and Facilities, Bertucci's
"Open Kitchen is easy to use and can be accessed from anywhere. Not only has it helped me control my energy costs, it also has made a difference in keeping my HVAC and key equipment running smoothly. I can focus my attention on customers and growing my business."
Andy Green
Managing Partner,
Texas Roadhouse